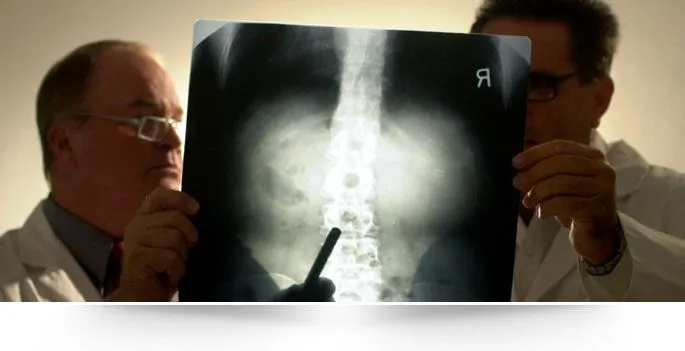 Skillful Spinal Cord and Back Injury Lawyer in Baton Rouge
Fighting for victims of spinal cord injuries throughout Louisiana
There are approximately 12,000 new cases of spinal injury in the United States each year, not including injuries resulting in death at the scene of an accident. As of 2012, there are an estimated 270,000 people living with spinal cord injuries. The most common causes of spinal injuries are motor vehicle accidents, followed by falls. At Marks and Lear PLC, our Baton Rouge attorneys work hard to help injured parties and surviving family members of fatally injured victims have their day in court and recover just compensation. Whether a back injury case involves whiplash or more serious, disabling or deadly spinal cord injuries, we have the experience clients throughout Louisiana and nearby states rely on to get results.
Serious spinal cord injuries
Spinal cord injuries occur when a sudden, traumatic blow to the spine fractures or dislocates vertebrae. Displaced bone fragments, disc material or ligaments bruise or tear into spinal cord tissue, causing damage. Most injuries don't completely sever the cord, but instead cause vertebrae fractures and compression, which then destroy nerve cells that carry signals up and down the spinal cord between the brain and the body.
The type of personal injury sustained depends on whether the injury is complete or partial, as well as its location on the spine, including the neck, chest or lower back regions. Possible injuries include:
Complete paralysis
Paraplegia, quadriplegia or tetraplegia
Reduced mobility
Loss of muscle control or coordination
Loss of sensation
Bladder and bowel dysfunction
Susceptibility to respiratory and heart problems
Chronic pain
Weakness or numbness
Successful recovery depends upon how well these chronic conditions are handled through day-to-day care. Emergency treatment, including surgery to relieve compression of spinal tissue, is often necessary to improve patient outcome. Many back injuries result in disabilities that decrease or destroy a victim's ability to earn an income and require lifetime medical treatment, including rehabilitation and construction of an accommodating home environment.
Using our experience combined with that of medical, vocational and life-care planning experts, among others — along with a professionally developed and emotionally compelling video narrated by healthcare providers and family members — our Louisiana lawyers present the appropriate evidence and legal arguments to help convince juries to award just verdicts or insurance companies to offer fair settlements.
If you or a loved one has been injured in an accident and believe you have a back injury case, our Baton Rouge attorneys can analyze your claim and provide the trusted guidance you need.
Contact a seasoned injury attorney in Baton Rouge, LA today
From Baton Rouge to New Orleans to Shreveport, we provide representation for clients throughout Louisiana and surrounding states. To learn more about our services, contact Marks and Lear PLC online or call us at 225.250.1980.