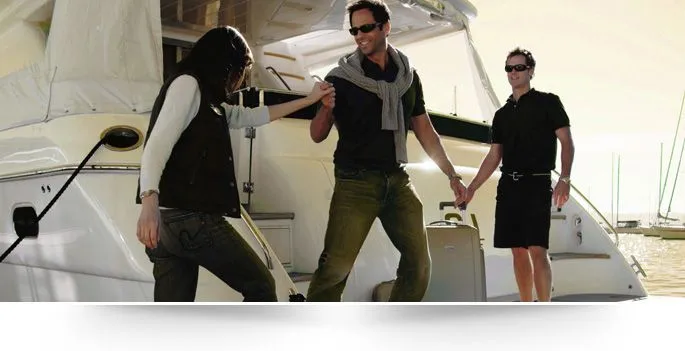 Dedicated Boating Accident Attorney in Baton Rouge

Helping clients injured by boater negligence in Louisiana
With some of the most beautiful lakes in America, Louisiana is an idyllic place for recreational boaters. There were nearly 316,600 motorboats registered by the Louisiana Department of Wildlife and Fisheries in 2008, or more than one boat for every six households. There are additional recreational vessels registered for use in marine and saltwater environments by the U.S. Coast Guard.
Although boating remains a popular recreational activity throughout the United States, the number of boats in use increases the likelihood of a boating accident. Negligence and recklessness by boaters, ranging from speeding to drinking, can cause serious harm to drivers, passengers and swimmers. At Marks and Lear PLC, our Baton Rouge boating accident lawyers represent victims injured by boater negligence, as well as by defective boating equipment. With extensive experience and a thorough, professional approach in each case, we assist many victims and their families in recovering personal injury or wrongful death compensation.
Recreational boating accident statistics
With more than 12 million recreational boating vessels registered in the United States, the number of boating accidents resulting in injury or death is high:
In 2011, there were 4,588 recreational boating accidents involving 758 deaths, 3,081 injuries and $52 million in property damage
There were 6.2 deaths per 100,000 registered recreational vehicles, representing a 14.8 percent increase from the prior year
The most common types of vessels involved in boating accidents were open motorboats, cabin motorboats and personal watercraft
Causes of boating accidents
The most common cause of recreational boating accidents is negligence or recklessness by the operator of the boat. Alcohol contributes to more fatal boating accidents than any other factor. In addition, when an accident occurs, boaters who are far from shore and rescue often run the risk of drowning after sustaining injuries. More than 70 percent of fatalities are from drowning.
At Marks and Lear PLC in Baton Rouge, our boat accident attorneys represent clients who are seriously injured in accidents caused by all types of negligence, including:
Distracted boating or operator inattention
Improper lookout
Boat operator inexperience
Speeding
Boating under the influence
Reckless boating
Distracted boating
Machinery failure is another top factor contributing to boating accidents. When defective boating equipment causes an accident, we have the in-depth knowledge of both product liability laws and boating laws in Louisiana needed to fully resolve a personal injury or wrongful death claim. Our maritime lawyers also assist victims injured in other types of maritime accidents.

Contact an experienced accident lawyer in Baton Rouge, LA
At Marks and Lear PLC, we assist boaters, passengers, swimmers and others who are injured in boating accidents caused by the fault of others, as well as the survivors of fatally injured victims. Whether you live in Baton Rouge, New Orleans, Lake Charles or New Iberia, or anywhere in Louisiana, our attorneys can help. To schedule a free initial consultation with our attorneys today, contact us online or call us at 225.250.1980.