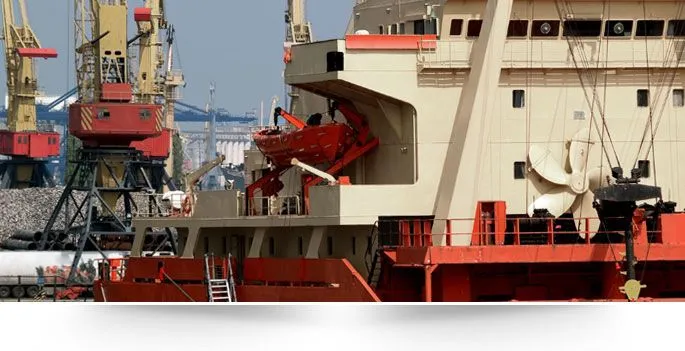 Trusted Louisiana Maritime Attorney in Baton Rouge
Maritime and admiralty law and the Jones Act
At Marks and Lear PLC in Baton Rouge, each experienced Louisiana Jones Act lawyer protects the rights of maritime workers to compensation for work injuries under the federal Jones Act. When the Jones Act applies to an accident claim, it establishes the liability of a maritime employer to fully compensate an injured worker, as well as family members if the worker dies. The Jones Act covers work on inland waters, such as the Mississippi River, as well as in coastal marshes and the high seas.
Many offshore oil production jobs qualify for Jones Act protection if the work is done on or in support of a vessel in navigation. Almost any worker on drilling ships or movable (jack-up) drilling rigs, floating platforms towed to location, inland vessels and barges may have seaman rights to protection under the Jones Act, including:
Drilling crew members
Crew and supply boat crew members
Drilling crew members
Crew and supply boat crew members
Maritime personal injury cases
Most maritime injury cases involve the negligence of other crew members in operating drilling equipment, cranes, lifts or hoists or other machinery and equipment. A drilling crew member is often at the mercy of the driller during pipe tripping and other operations. In turn, the driller is dependent on the oil exploration company to provide safe equipment and require safe operating procedures, even if that means less drilling production. For this reason, many maritime injury accidents result from an unsafe work environment and employer liability. In certain cases, such as when the unseaworthiness of a floating drilling vessel, barge or other defective vessel causes an accident, a manufacturer may also be liable.
In addition to the proof required by personal injury law, a Jones Act claim generally requires proof of an unsafe work environment, not only through the testimony of workers, but also of an expert in maritime safety work procedures. We use experts to educate the jury on customary safe work practices as well as on U.S. Coast Guard or other regulations when violated.
Personal, practical experience in maritime cases
At the Baton Rouge law firm of Marks and Lear PLC, our maritime attorneys have worked offshore as roustabouts and deckhands, and partner Steve M. Marks rough-necked on drilling rigs, worked the derricks and was a relief driller both before and during his law school years. Having an attorney with education, training and work experience not only in federal and Louisiana maritime law but also in the work being done provides a distinct advantage — the ability to cross-examine witnesses testifying for the maritime vessel owner or operator without the need for interpretation. Our hands-on experience allows us to successfully assist injured rig workers, crew people, deckhands and captains and all others involved in maritime or boating accidents.
Contact a Jones Act lawyer in Louisiana with firsthand experience
For more information on how the injury lawyers at Marks and Lear PLC can help with Jones Act claims, contact us online or call 225.250.1980 today. Whether you live in Baton Rouge, New Orleans, Lake Charles or New Iberia, or anywhere in Louisiana, our attorneys can help. Call today to schedule a free initial consultation with our attorneys.