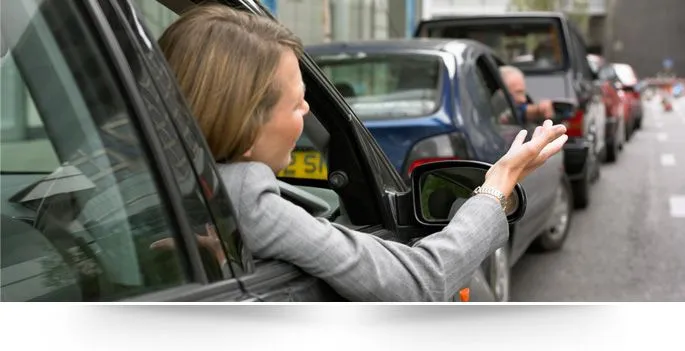 Skilled Baton Rouge Auto Accident Lawyers Assist Injured Crash Victims
Experienced Louisiana firm delivers strong advocacy in vehicle claims
Travel by motor vehicle is an essential part of modern life, but a disabling or fatal accident can occur at any time. The aftermath of a crash is a challenging time for victims and surviving family members. Skillful legal counsel is necessary to obtain the compensation you're entitled to under Louisiana law. At the law firm of Marks and Lear PLC in Baton Rouge, we have maximized results for injury victims since 1978. We aggressively pursue compensation for medical costs, lost wages, pain and suffering, and other types of harm triggered by a vehicle collision. Our experienced attorneys have obtained millions of dollars for clients in serious personal injury cases and wrongful death actions. Whatever circumstances led to your crash, we will work diligently to hold the negligent parties accountable and secure an appropriate financial recovery for you.
Dedicated attorneys represent clients hurt in car and truck collisions
In all auto accident cases, our Baton Rouge lawyers simplify complex injury, liability and insurance issues for clients, such as:
Comparative fault — Louisiana is a pure comparative fault state. That means that you can collect damages in an auto accident case even if you are ruled to be partly responsible for the collision. Your recovery would be reduced by the percentage of fault that is assigned to you.
Insurance issues — All Louisiana drivers must have auto insurance coverage. Claims within the state are governed by a traditional fault system. If you have been injured in an accident, you can file a claim with your insurance carrier or the carrier for the driver who was responsible for the accident. Alternatively, you can initiate a personal injury lawsuit. Our knowledgeable lawyers can guide you toward the right option.
Faulty vehicles — Sometimes, a crash is caused by a defective vehicle or part. If you believe that this type of failure contributed to your accident, our products liability attorneys will conduct a thorough review to determine whether a potential claim exists against a manufacturer, designer or car dealer.
Truck accidents — If you have been hit by a truck or another type of commercial vehicle, there may be multiple negligent parties, including fleet owners and companies that contracted to use the vehicle. We pursue an appropriate recovery against all defendants and determine whether special rules regarding truck operation and driver conduct were violated.
During your free initial consultation, we will outline how your case might proceed and assess the compensation that you can recover through a verdict or settlement.
Accomplished litigators advise on cases arising from driver negligence
Drivers have a duty to operate their vehicles using a standard of care, including following the rules of the road, obeying traffic signals, and driving safely for road and weather conditions. All types of driver negligence may result in serious or potentially deadly auto accidents, including:
Distracted driving, including cellphone use and texting
Moving violations such as failure to signal, yield or stop
Speeding
Driving while fatigued
In certain cases, such as when a client is hit by a drunk driver, the drunk driver may be held criminally responsible as well as financially liable for resulting injuries and costs. For these incidents and others, our attorneys will explain each legal aspect of your situation.
Contact a knowledgeable Louisiana auto accident lawyer for a free initial consultation
Marks & Lear PLC represents Louisiana clients in all types of vehicle accident cases and personal injury matters. Please call 225.250.1980 or contact us online to schedule a free initial consultation at our Baton Rouge office.