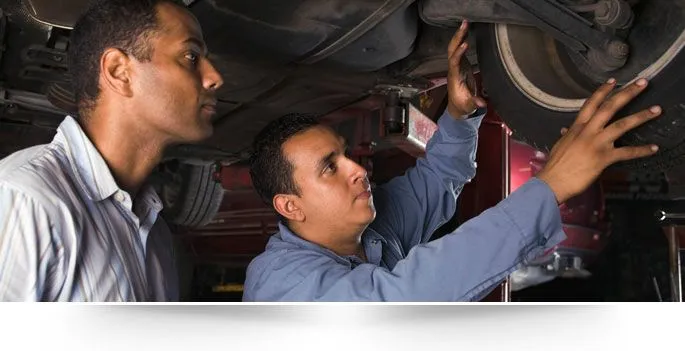 Accidents Involving Uninsured and Underinsured Motorists in Baton Rouge
Helping the injured recover compensation from insurance companies
If you were injured or lost a loved one in a car, truck or motorcycle accident, it is more than likely that you are going to have to deal with insurance companies to recover compensation for your injuries, medical costs and lost wages. At Marks and Lear PLC, our Baton Rouge legal team makes the otherwise difficult — if not impossible — task of recovering a full and fair settlement a reality for clients who are injured by an uninsured, underinsured or hit-and-run driver.
Louisiana liability insurance requirements
Under Louisiana law, drivers of private passenger vehicles must obtain an insurance policy with minimum liability coverage amounts:
$15,000 per person for bodily injury or death
$30,000 per accident for bodily injury or death
$25,000 for property damage
Although minimum coverage is required of all drivers, it is an unfortunate fact that many drivers fail to obtain required insurance. Even when a negligent driver has liability insurance, minimum coverage is often insufficient to cover the full range of medical costs, lost wages, pain and suffering and other harm caused by a car crash. For these reasons, uninsured and underinsured motorist coverage is presumed to be included in Louisiana auto liability policies.
Underinsured and uninsured motorist coverage
In Louisiana, uninsured motorist (UM) and underinsured motorist (UIM) coverage is included with standard automobile liability insurance, unless the purchaser specifically fills out a form and rejects the coverage. Unfortunately, insurance companies are not required by law to disclose whether UM or UIM coverage applies after an accident to you as a driver or to the vehicle in which you were a passenger. This makes it difficult — if not impossible — for most people who suffer personal injuries to determine what compensation they are entitled to receive.
At Marks and Lear PLC, we have the professional skill to protect clients against loopholes in insurance laws and insurance bad faith and other tactics. Our Baton Rouge lawyers use more than 50 years of combined legal practice to level the playing field between inexperienced accident victims and the large insurance companies who are backed by teams of investigators, adjustors, agents and lawyers and who regularly deal with accident claims.
Seek the assistance of qualified lawyer in Baton Rouge, LA today
The skilled and experienced Baton Rouge attorneys at Marks and Lear PLC provide professional and trusted representation to help you obtain the full and fair insurance payment you are entitled to receive after an accident. Whether you live in New Orleans, Lafayette or Shreveport, we provide the help you need throughout Louisiana, as well as in surrounding states. To learn more, contact us online or call us at 225.250.1980 for a free initial consultation.