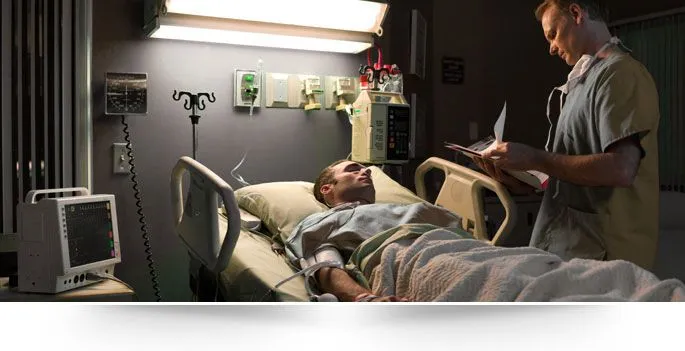 Experienced Baton Rouge Medical Malpractice Lawyer
Fighting for the fair compensation you deserve when you are injured by a healthcare provider in Louisiana
About 100,000 people die unnecessarily in hospitals every year due to the negligence or other form of malpractice by the medical professionals paid to help them. At Marks and Lear PLC, our Baton Rouge medical malpractice attorneys are well qualified to assist injured patients when they suffer an unexpectedly poor medical result or injury because of the negligence of a doctor, hospital or other medical professional.
Louisiana medical malpractice laws and medical negligence
Doctors, surgeons, hospitals, nurses and other healthcare providers have a duty to treat patients using a standard of care that is based on how other members of their profession would act under similar conditions and circumstances. Medical malpractice in Louisiana occurs when a medical care provider breaches this standard of care and causes injury to or the wrongful death of a patient. There are many types of medical negligence that may give rise to a malpractice lawsuit:
Failure to diagnose
Incorrect diagnoses
Prescription errors
Surgical errors, including the wrong surgical site or retained surgical equipment
Anesthesia errors
Birth trauma
In addition to the negligence of medical professionals, a defective medical product may also cause substantial injuries. When this is the case, our attorneys can help you file a products liability lawsuit to hold the manufacturer liable for the defect.
Using medical experts to recover compensation
Because a medical malpractice case is based on whether a doctor failed to provide the care other doctors in a similar position would, our firm relies on medical professionals with knowledge and experience in specific areas of medicine to assist us in evaluating possible negligence and determining if your medical care provider deviated from the required standard. These medical experts, as well as other experts, also help us obtain a full evaluation of the extent of injuries and the damages available under Louisiana malpractice laws.
Many Louisiana claims are brought against qualified healthcare providers under the Louisiana Medical Malpractice Act. These cases are reviewed by the State Medical Review Panel, which consists of one lawyer and three physicians who determine whether the evidence supports the claim that a medical professional caused injury through negligence. Because the report made by the panel is considered expert opinion, it is admissible as evidence if the victim sues in a court of law after the panel determination. For this reason, it is important to contact an experienced attorney without delay to provide comprehensive representation from the outset.
Contact a seasoned and professional medical malpractice attorney in Louisiana
You may have as little as one year to file a lawsuit to recover compensation from the physician, surgeon or other medical professional who harmed you. To learn more about your rights, seek representation from experienced medical malpractice lawyers like the ones at Marks and Lear PLC. To learn more about our services, contact us online or call 225.250.1980.