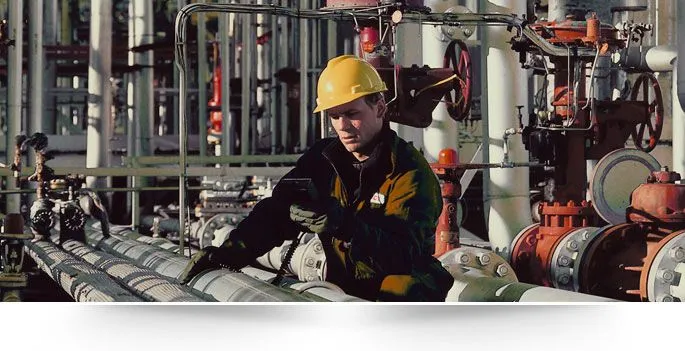 Responsive Construction and Industrial Accident Lawyers in Louisiana
Helping workers recover fair compensation for on-the-job injuries
According to the Occupational Safety and Health Administration (OSHA), the fatal injury rate for the construction industry is higher than the national average for all other industries. The construction accident attorneys at the Baton Rouge law firm of Marks and Lear PLC provide the experienced representation and compassionate guidance that injured construction and industrial workers and their families need after an accident caused by the negligence of others.
Industrial and construction accident liability
Liability in industrial accidents is rarely straightforward. Plant owners and operators and construction site employers may provide an unsafe work environment or fail to enforce safety regulations, resulting in unsafe work practices. Coworker negligence may also contribute to an accident. Liability is further complicated by subcontractors on the worksite whose negligent or reckless conduct may cause an accident. In addition, outside engineers or vessel or unit manufacturers may have unsafely designed or built processes or equipment, resulting in an accident. Negligence may result in all types of industrial accidents, including:
Hazardous material exposure
Burns
Heavy equipment accidents
Dangerous machinery accidents
Defective equipment
Construction defects
Scaffolding accidents
Falls
Injuries from debris
Attorneys recovering compensation for industrial and construction injuries
While workers compensation laws provide medical care and a portion of lost wages or a small death benefit, they in no way address the full measure of damage to workers or their families. Unfortunately, most workers comp laws limit a worker's rights to bring a lawsuit for full compensation from his or her employer. However, an experienced attorney may still be able to obtain compensation, either through legal exceptions to workers comp limitations or through personal injury litigation against third parties who share responsibility and who are not limited to paying workers comp benefits.
Experience matters in industrial accidents
One of our Louisiana personal injury lawyers who is involved in all our industrial accident cases worked as an engineer in refinery operations for one of the world's largest chemical and oil refining companies — ExxonMobil. In addition to our own first-hand knowledge, we employ engineers from nearly every field to present expert testimony to prove liability. Proof of liability is complicated and can be expensive to develop, sometimes requiring laboratory or field-testing. By having an attorney who has education, training and work experience not only in the law but also in industrial work methods and processes, our firm has an advantage over others in that we understand and can adeptly cross-examine engineering and operations witnesses testifying for industrial defendants. This allows us to provide you with efficient and professional representation.
Contact a reputable accident attorney in Baton Rouge, LA
Determining which parties are liable and the best method of recovering compensation for injured workers — or the families of fatally injured workers — requires the knowledge and skill of the experienced Baton Rouge lawyers at Marks and Lear PLC. We help clients from New Orleans to Shreveport and throughout Louisiana. To learn more about our services, contact us online or call us at 225.250.1980 today.