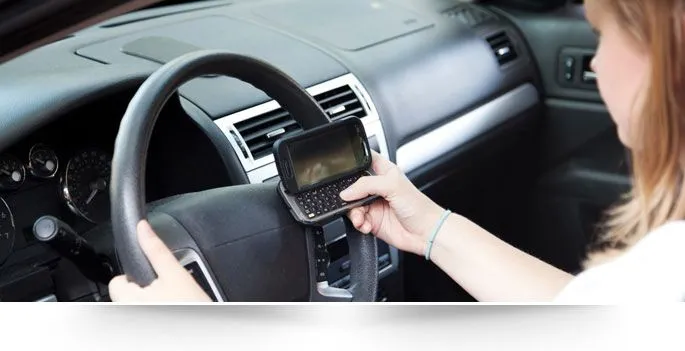 Accidents Caused by Drunk Drivers in Baton Rouge
Representing victims injured in DUI accidents
Accidents caused by drivers who are drinking and driving often result in some of the most devastating injuries, including head and brain injury, back and neck injury and other injuries that cause disability. When a drunk driver causes an accident that results in injuries or fatalities, in addition to criminal prosecution, the intoxicated driver may be held financially liable for the damages.
At Marks and Lear PLC, our Baton Rouge attorneys have extensive experience helping the injured recover for losses sustained in an accident caused by a drunk driver. Because drunk driving accidents often cause extensive damages and serious, potentially fatal injuries, it is essential to seek the guidance of auto accident lawyers who understand the full extent of harm suffered. This includes the long-term ramifications of injuries and how to present these injuries to a jury or insurance company — even when there is no surviving victim to testify — to obtain the maximum possible verdict or settlement.
Louisiana drunk driving laws
In Louisiana, the crime of operating a vehicle while intoxicated includes the operation of any motor vehicle, aircraft, watercraft, vessel or other means of conveyance when the operator:
Is under the influence of alcoholic beverages
Has a blood alcohol concentration of 0.08 percent or more
Is under the influence of a controlled dangerous substance
Is under the influence of a combination of alcohol and drugs that are legally obtainable with or without a prescription
Is under the influence of one or more legally obtainable drugs and the operator knowingly consumed quantities that substantially exceed the recommended or prescribed dosage
Personal injury laws
While a DUI conviction may be used as evidence of negligent or reckless driving, a drunk driver does not need to be convicted or even tried in criminal court for victims of accidents to sue for personal injury. While a criminal prosecutor must prove beyond a reasonable doubt that drunk driving caused an accident, personal injury attorneys must only prove by a preponderance of the evidence (more evidence for than against) that a drunk driver caused an accident.
Our Baton Rouge attorneys provide thorough and efficient representation for clients who are hit by a drunk driver and sustain serious injuries. We also represent family members of victims of fatal car accidents. With more than 50 years of experience between our partners, we have the experience and skill clients trust to help them recover compensation from the drunk driver's insurance company through settlement negotiations or to ensure they have their day in court.
Contact a dedicated Baton Rouge law firm with experience you can trust to get results
At Marks and Lear PLC, our skilled attorneys help victims of crashes caused by drunk drivers recover the compensation they are entitled to through highly responsive, efficient and personalized legal representation. To learn more about how our firm can help, contact us online or call our Baton Rouge office by phone at 225.250.1980.