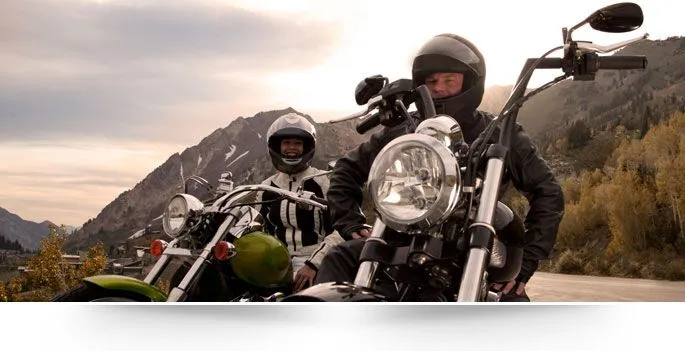 Meticulous Baton Rouge Motorcycle Accident Lawyer
Assisting the injured in obtaining fair results and full compensation
Motorcycles are a convenient mode of transportation. They can bypass traffic, they often get better gas mileage than other vehicles and they are generally less expensive than passenger cars. However, because of their small size, motorcycles are hard for drivers of larger vehicles to see and avoid and this carelessness often results in serious accidents. At the Baton Rouge law firm of Marks and Lear PLC, our motorcycle accident attorneys represent motorcycle riders and passengers who are injured because of the negligence or recklessness of drivers and other parties.
Motorcycle accident statistics
Because of the relatively unprotected nature of motorcycles, riders and passengers often suffer serious or even fatal injuries in a crash:
Motorcycle crashes killed 4,502 people in 2010
Motorcycle-related deaths have increased by 55 percent since 2000
Motorcycle crash-related injuries and deaths totaled $12 billion in medical care costs and productivity losses in one year
With more than 50 years of combined experience, our motorcycle accident lawyers work diligently and efficiently to help victims of motorcycle accidents in Louisiana recover compensation that reflects the full extent of their injuries, lost wages, pain and suffering and other harm.
Louisiana helmet laws and helmet failure
Louisiana helmet laws require all riders to wear helmets, including when riding low-power cycles such as motor-driven cycles, mopeds, scooters and other two-wheeled cycles, in order to provide protection from serious or fatal brain injury caused by a crash. Helmets prevent an estimated 37 percent of crash deaths among motorcycle riders and 41 percent of crash deaths for motorcycle passengers.
While the purpose of a helmet is to protect the wearer from injury or death when used properly, sometimes helmet failure occurs. When this happens, the helmet manufacturer may be liable for the resulting injuries and costs caused by the defective helmet. As experienced product liability and motorcycle accident lawyers, we thoroughly investigate each case to determine whether a driver, manufacturer or other party is responsible in whole or part for your harm.
Unfortunately, motorcyclists are often blamed for causing or contributing to an injury crash or wrongful death accident. Because of this, if you were injured in a motorcycle accident, it is important to seek immediate legal representation from an experienced motorcycle accident attorney to protect your rights and to obtain just compensation for your injuries.
Seek immediate assistance from a skilled accident attorney in Baton Rouge, Louisiana
At Marks and Lear PLC, we represent injured clients and surviving family members whether you live in Baton Rouge, Lafayette, Shreveport or Lake Charles or anywhere in Louisiana and the surrounding states. To learn more about our services, contact us online or call us at 225.250.1980.