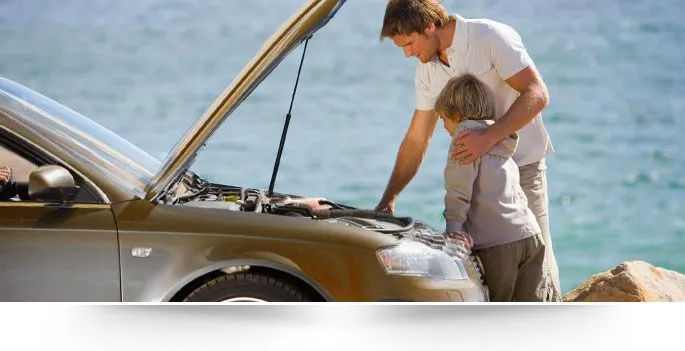 Accidents Caused by Defective Auto Parts and Road Construction
Taking an effective approach to recovering compensation in Baton Rouge
While accidents are commonly caused by driver negligence or recklessness, many accidents occur because of poorly designed or maintained roads or intersections, and also because of defective automotive parts or vehicles. The highly qualified Baton Rouge attorneys at Marks and Lear PLC have a wealth of knowledge and experience in accident cases and can assist injured clients in recovering compensation from the liable party, whether it is a driver, manufacturer, governmental body or contractor.
Defective automotive products and parts
Automobile and auto part manufacturers and others in the chain of manufacture have a duty to ensure that their products are reasonably safe when designed for use by consumers. Auto parts must be free of all design and manufacturing defects and contain adequate warnings, labels and instructions. Manufacturers who fail to ensure that their products are safe may be held liable for any resulting accidents and injuries.
Some of the most well-known auto defect cases involved SUV rollovers. As in these cases, poor crashworthiness of a vehicle may be considered an auto defect for which manufacturers can be held liable. In addition to crashworthiness, manufacturers may be liable for almost any type of defective auto product, including:
Blowouts caused by defective tires
Failure of seat belts and airbags
Child restraints and car seats
Unsafe fuel tank placement
Floor mats
Roof crushes
Rollovers
Door latches
Seatback collapses
Failure of safety glass
Steering defects
Engine defects
Dangerous and defective road construction
When a poorly designed, constructed or maintained roadway, including a highway or intersection, causes an accident, the governmental body, parish, county or state responsible for the roadway, or the contractor in charge of construction or maintenance, may be liable for the resulting injuries. Road construction is particularly dangerous and can easily result in a traffic accident when a lane is improperly closed, the construction area is improperly set up or debris or equipment is left in a traffic lane.
Determining which party is liable for a dangerous roadway is not an easy task and it should only be handled by experienced Baton Rouge lawyers who know when to conduct a thorough investigation and when accident reconstruction is essential to a case, including the use of licensed engineers and other experts. Suits against governmental bodies and their contractors are often particularly complex, so it is essential to seek representation from lawyers with significant professional experience handling these cases.
Seek the assistance of a qualified legal team in Baton Rouge
With more than 50 years of combined experience between our partners, the lawyers of Marks and Lear PLC have the skills and professionalism clients rely on after an accident caused by the fault of others. Whether you live in Baton Rouge, Lafayette, Shreveport or Lake Charles, we offer assistance throughout Louisiana and nearby states. To learn more, contact us online or call us at 225.250.1980 for a free initial consultation.